David Logsdon "Linda Lopez"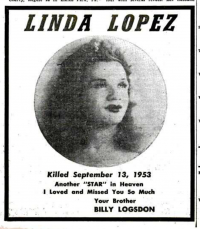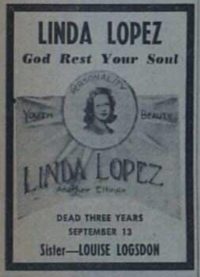 David Logsdon was born in 1920, and worked with his older brother "Half-and-Half" Billy "Louis-Louise" as a boy attendant, wearing a dress in the act. Early on as a younger teen, he performed as a contortionist.
David Logsdon's later career in the 1940's had him performing as Linda Lopez (or Lynn Lopez). Later in the mid-40's and 50's, as Linda she owned a girl shows, starting with a Harem show with the John R. Ward Shows in 1943.