Freddie Esele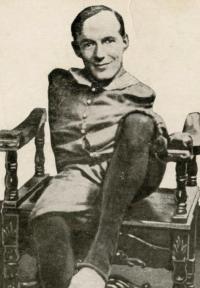 Freddie Esele appeared for many years on various sideshows, including Coney Island. He made his home in Utica, New York and gave his address as 17 Kellogg Avenue.
Early images of Freddie use what was probably his given name, Frank.
Perhaps as a kind of inside joke, Freddie seems to have written the same anachronistic "Age 27" on every card he autographed, along with the year the card was signed. So far we have seen this perpetuated from 1917, 1924 and 1926.