Milo, "The Mule-Faced Boy"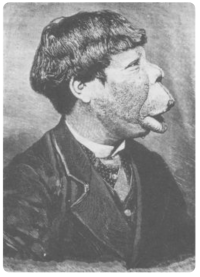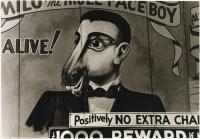 Not much is known about this Coney Island performer who was known by the name Milo or Kokomo. He appeared in Dave Rosen's Palace of Wonders in 1946 and 1947, and again from 1950 to 1952, and then back in 1960. He was also featured at Coney Island's Cavalcade of Varieties in both 1954 and 1955.
NOTE: We believe the photograph above may be Milo, though this has not been 100% confirmed. The photo appears to be from an earlier age than the 1940s when Milo performed.