Throwdini (The Great)
Throwdini, The 'World's Fastest and Most Accurate Knife Thrower,' performs MAXIMUM RISK — The Impalement Arts with a Touch of Magic and Comedy. Knifes, axes, tomahawks and machetes are thrown with lightning speed and surgical precision around his lovely, daring, and talented assistant.
Throwdini performs 2 blind stunts during the performance: blind-folded and hooded, and through a paper veil in a dark theater to a strobe light. The act culminates with the impossible... the stabbing of a signed playing card. The audience is often raised to their feet with comments such as, "No way."
If added to the show, Throwdini performs the VEILED WHEEL OF DEATH. He's the 4th person in history to perform it, currently the only one to perform it and shall go down in history as the only performer to perform the Veiled Wheel with TWO assistants.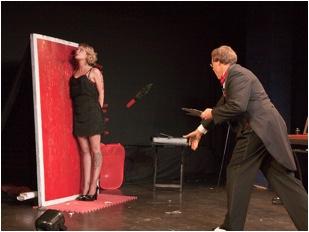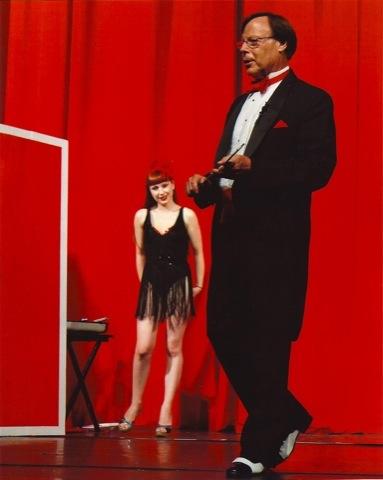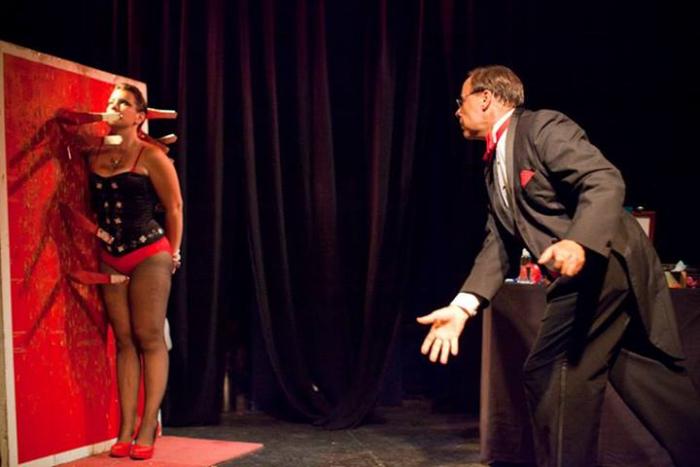 Contemporary Performer Details
Alternate Performer Name(s):
David R. Adamovich, Ed.D.
Performer Billing:
The Great Throwdini
Alternate Performer Billing:
The World's Fastest and Most Accurate Knife Thrower
Contact:
11520
Freeport
,
NY
United States
New York US
All Contemporary Performers