Gwyd the Unusual
Gwyd started his professional career in the early 90's with a touring vaudeville tent show. He played in the pit, acted on the stage and was the magician/con man for variety nights. In the mid 2000's, after joining up with his partner Sylver Fyre to form Knotty Bits, he switched away from his traditional acts to something much more real-- the stunts and acts of the American Sideshow. He learned acts like glasswalking, bed of nails, and the human blockhead from a variety of teachers combined with a lot of research. Now he tours the Midwest with Sylver and a few other performers as Knotty Bits, a family friendly, comedic show that combines the ground acts of the Sideshow with the aerial acts of the circus. They mainly play festivals, fairs, colleges, casinos and corporate events, plus the occasional publicity stunt at sporting events.
Additional Photos: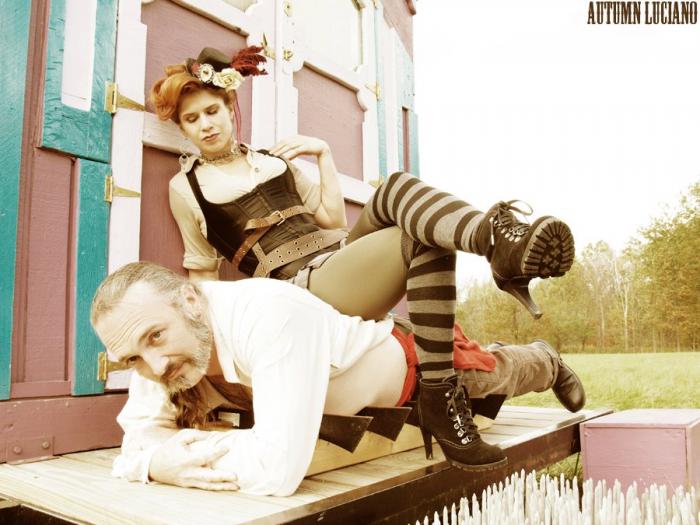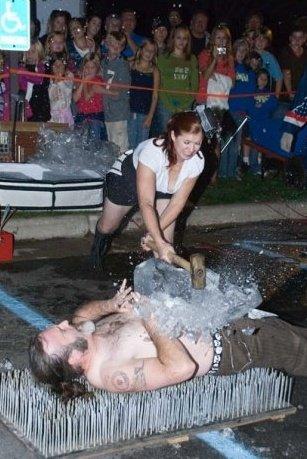 Contemporary Performer Details
Performer Billing:
Gwyd the Unusual
Alternate Performer Billing:
"The Pain-Proof Man"
All Contemporary Performers