Carl Crew
Raised in a Theatrical Repertory troupe for 16 years Carl then went on to be an apprentice embalmer, antique dealer and has run the California Institute of Abnormalarts for 20 years. garnering the moniker of "The Barnum of Burbank Blvd" LA TIMES. He is a filmmaker (20 years) and an expert on the paranormal and the occult. He is a collector of oddities and relics, giving tours of the museum at the facility between shows. MAXIMALISM in all things...ENTERTAINMENT UNEXPLAINED BRILLIANCE.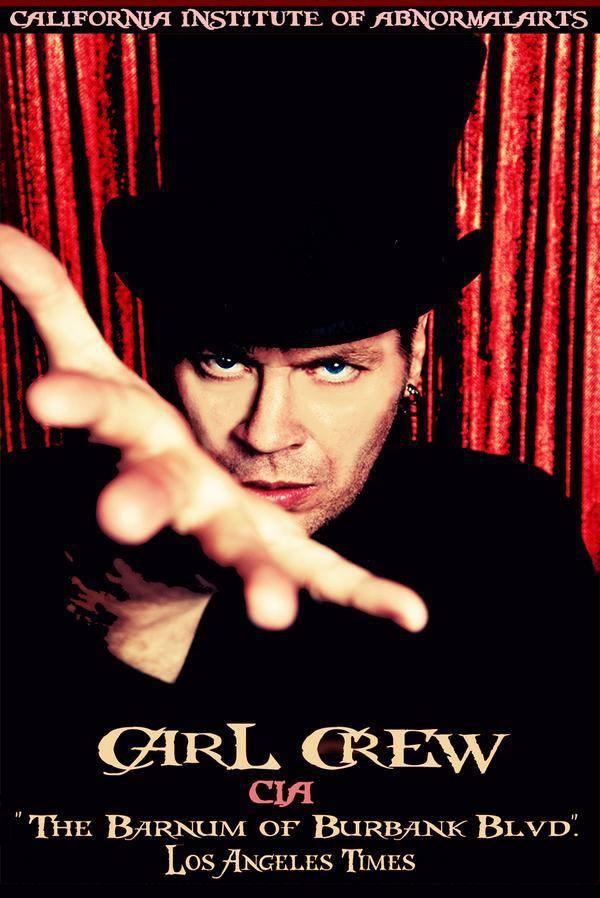 Additional Photos: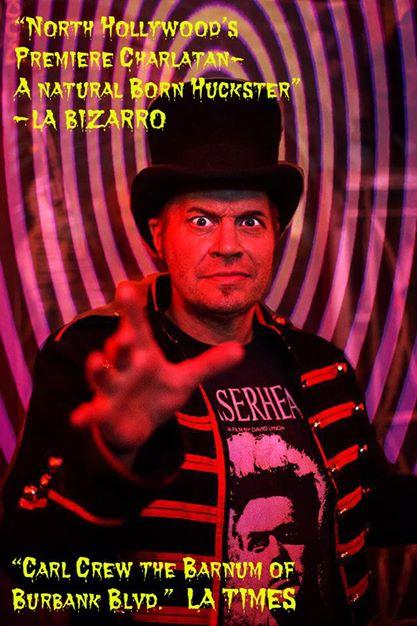 Contemporary Performer Details
Alternate Performer Name(s):
The Barnum of Burbank Blvd.
Performer Billing:
THE WILLY WONKA of WEIRDNESS
Alternate Performer Billing:
PRE EMMINANT CHARLATAN OF NORTH HOLLYWOOD
Contact:
North Hollywood CA
United States
US
All Contemporary Performers