Alexander Kensington
Historical presentations are Alexander Kensington's mainstay. In 2011 he celebrated his fifteenth season performing with such nationally known events as The Fair at New Boston; Old Fort Niagara; Fort Ticonderoga; Alabama Frontier Days at Fort Toulouse; Fort Loudoun (TN) 18th Century Faire; The 18th Century Faire at Geo. Washington's Mt. Vernon; The Faire at the Forkes, Chatham, Ontario, in addition to several timeline events and Renaissance Faires during the winter in Florida such as Florida Keys Medieval Faire, Ft. Myers Kiwanis Medieval Festival, Gulf Coast Renaissance Faire (Pensacola), Italian Renaissance Faire (Miami), Florida Renaissance Faire North, and in summer, Silver Leaf Renaissance Festival, and Ohio Renaissance Faire.
He has appeared in the contemporary setting at the Florida State Fair and been a featured guest artist at Sideshows by the Seashore, Coney Island, NY, and in the off Broadway production "Maximum Risk: World Champions on the Edge" at the Soho Playhouse, NYC. He has also toured several colleges and universities represented by National Association of Campus Activities.
His music concert appearances have included The Rolling Rock Town Fair 2001 & 2002, opening for such musical acts as Staind, Stone Temple Pilots, Oleander, POD, and others. In 2000 he appeared with Blue Monkey Sideshow opening for Megadeth, Static X, at the Kansas City Freaker's Ball, and at the first Gathering of the Juggalos in Detroit opening for Rob Zombie, Limp Bizkit, and Insane Clown Posse.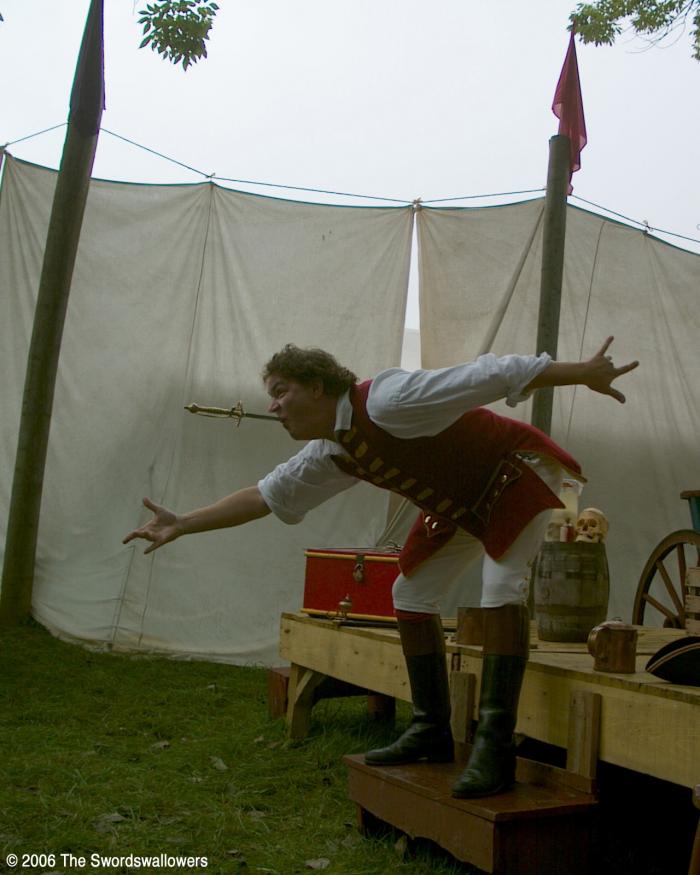 Contemporary Performer Details
Alternate Performer Name(s):
Otto Know Better
All Contemporary Performers